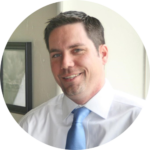 Kevin Hawley
CEO | Downtown Development Authority of Casper, Wyoming
DDA Executive Director
Responsible for executing the directives of the Board of Directors for the Authority, which is a component arm of the Casper City Government, Mr. Hawley serves as the public face and spokesperson for the DDA. The DDA represents property owners within a designated Downtown Development District. The DDA works to increase property values within the district through various methods as directed by state statute. In this capacity, Mr. Hawley works closely with the City Manager's Office as well as the City Council. He also manages the business office, which includes: business recruitment, new property development, existing property redevelopment, marketing, promotions, media, and project implementation throughout the district.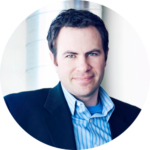 Brandon Daigle
Architect | River Valley Builders
DDA Board Chairman
Ten years in the architecture profession focusing on project management, business development, marketing, urban renewal and sustainable design. Current responsibilities include procurement, design development, production coordination, construction administration services for commercial building projects. Mr. Daigle has applied his professional expertise to help the DDA and City of Casper write a grant for new public restrooms in Casper. He is also committee chair for the Knowledge and Resources subcommittee for AIA Wyoming and is a board member of Amoco Reuse Agreement Joint Powers Board. Mr. Daigle holds a Bachelor's Degree in Design (Architectural Studies) from Arizona State University and a Master's Degree in Architecture from the University of Colorado at Denver. Brandon is also the DDA Infrastructure Committee Chair.
Term Expires
6/30/2019

Lisa Burridge
Real Estate Agent/Owner | Lisa Burridge & Associates Real Estate
DDA Board Vice Chairman
Lisa Burridge has been involved in the real estate industry for nearly 30 years. She has owned several brokerage firms and is one of the largest residential land developers in Wyoming. Lisa and her team have been recognized by the Wall Street Journal as one of the leading real estate firms in the country. Lisa is involved with many community organizations, and also proudly serves on the DDA Infrastructure Committee.
Term Expires
6/30/2020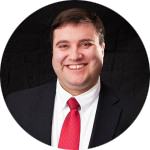 Nicholas Grooms
CPA | Grooms & Harkins, PC DDA Board Treasurer
Mr. Grooms was born and raised in Casper. He holds a Bachelor's Degree in Accounting from the University of Wyoming and a Master's Degree in Professional Accountancy from the University of Texas. He is a CPA and Shareholder at Grooms & Harkins, PC where he provides audit, tax and consulting services to small businesses and non-profits throughout Wyoming and Colorado. Mr. Grooms also serves on the Board of Directors of CAEDA, the Wyoming Society of Certified Public Accountants, and the University of Wyoming College of Business Advisory Board.
Term Expires
6/30/2020

Brettnee Tromble
Commercial Loan Officer/Vice President | First Interstate Bank DDA Board Secretary
Ms. Tromble holds bachelor degrees in Finance and Spanish with a minor in Banking from the University of Wyoming, with a MBA degree from the University of Mary. She specializes in underwriting and analyzing financial statements of a variety of business types and sizes in order to determine loan repayment ability. Accounting and finance skills are utilized in assisting various business entities with borrowing needs. Technical verbal and written communication skills help to convey financial analysis to customers and other employees. Ms. Tromble is the DDA Finance Committee Chair.
Term Expires
6/30/2018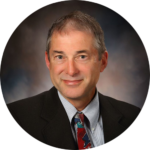 Charlie Powell
Council Member | Ward II City of Casper
DDA Board Member
Charlie Powell has served on City Council and represented Ward II since July of 2011. He works as a psychologist and Program Manager at the Central Wyoming Counseling Center, a position he has held for approximately 23 years. He lives in Casper with his wife, Loraine, who teaches kindergarten at St. Anthony Tri-Parish School. Charlie has two sons who are currently enrolled in college. His interests include family activities, travel softball and competitive track and field.
Term Expires
6/30/2017

Sona Rummel
Owner | Absolute Fitness and Commissary Mall
DDA Board Member
Sona maintains hands-on involvement as an owner/ fitness instructor at Absolute Fitness. She is a partner in ownership of The Commissary Mall and additional downtown property. Ms Rummel received her bachelor of science degree in Kinesiology from the University of Utah. She is involved as a board member for the Casper Family YMCA and a volunteer for the Casper Humane Society. Ms. Rummel is a member of the DDA MARCOM Committee.
Term Expires
6/30/2019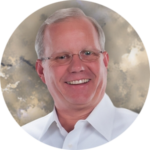 John Johnson
Property Owner/Owner | JRG Restaurants
DDA Board Member
John brings over 35 years in business to the DDA board. His success lies in the fact that he is insightful and a realist. John's business history is one of great inspiration for entrepreneurs and his businesses (Old Chicago, Famous Dave's, FireRock Steakhouse, J's Pub, Johnny J's Diner, Cy Liquor and Lounge and Second Street Liquor and Wine) are located throughout Casper, the state and the region. John is a strong supporter of a vibrant and progressive downtown.
Term Expires
6/30/2017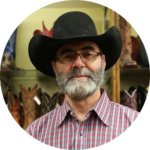 Louis Taubert
Downtown Property Owner/Owner | Lou Taubert's Ranch Outfitters
DDA Board Member
Louis Taubert and his family have been influential in the success of downtown Casper retail for many years. With over forty years in retail, real estate and ranching, Louis' wealth of knowledge and experience is a welcome addition to any board. Louis married Kelly Lisco in 1977 and has three daughters.
Term Expires
6/30/2017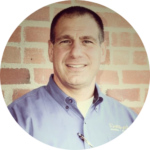 Peter Fazio
Owner | Eggington's
DDA Board Member
Peter is an accomplished Restaurant Executive, skilled at achieving breakthrough results with business partners at all levels. Peter has a proven track record in supporting and influencing corporate and franchise business entities through his ability to optimize resources to maintain operational compliance, while driving top line sales and profit. Pete's enthusiasm for a vibrant and successful downtown is on display daily through his efforts at Eggingtons. Pete and his wife, Amber, moved to Casper in 2009 with their three children.
Term Expires
6/30/2018

Will Reese
Attorney | Williams, Porter, Day & Neville, P.C.
DDA Board Member
Will is an energy attorney and shareholder at Williams, Porter, Day & Neville, P.C. and received his Juris Doctor from the University of Wyoming in 2011. Will's wife Donna and mother-in-law Maureen Hembree own Dsasumo, a downtown Thai restaurant. As a lifelong Casper resident with strong ties to the Downtown Casper area Will has a vested interest in helping to facilitate the development of Casper's downtown community. Along with his position on the DDA Will is a member of the Casper College Booster Club Board.
Term Expires
6/30/2020
Trudi McMurry Holthouse
Executive Director | McMurry Foundation
DDA Board Member
A long-time Casper resident, Trudi is known for her enthusiasm and vision. She has a gift for bringing people together to achieve results. She is committed to extending the growth and beautification of Casper's downtown and excited to participate in its resurgence. In addition to the DDA, Trudi serves on the Child Development Center Board. She has a fantastic family that works every day to build a better Wyoming.
Term Expires
6/30/2019