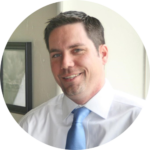 Kevin Hawley
CEO | Downtown Development Authority of Casper, Wyoming
DDA Executive Director
Responsible for executing the directives of the Board of Directors for the Authority, which is a component arm of the Casper City Government, Mr. Hawley serves as the public face and spokesperson for the DDA. The DDA represents property owners within a designated Downtown Development District. The DDA works to increase property values within the district through various methods as directed by state statute. In this capacity, Mr. Hawley works closely with the City Manager's Office as well as the City Council. He also manages the business office, which includes: business recruitment, new property development, existing property redevelopment, marketing, promotions, media, and project implementation throughout the district.
Jennifer True
DDA Board Chairman
Jennifer True is an executive with the True Companies, operating in the oil & gas, transportation and agriculture industries. She is an active volunteer and philanthropic supporter of nonprofits in her community. Mrs. True is a past chair of the Nicolaysen Art Museum Board of Directors and currently serves on the Board of Directors of Make-A-Wish Foundation of Wyoming and the Children's Hospital Colorado Board of Trustees.
Term Expires
6/30/2021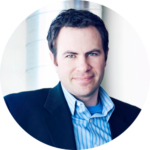 Brandon Daigle
Architect | River Valley Builders DDA Vice Chairman
Ten years in the architecture profession focusing on project management, business development, marketing, urban renewal and sustainable design. Current responsibilities include procurement, design development, production coordination, construction administration services for commercial building projects. Mr. Daigle has applied his professional expertise to help the DDA and City of Casper write a grant for new public restrooms in Casper. He is also committee chair for the Knowledge and Resources subcommittee for AIA Wyoming and is a board member of Amoco Reuse Agreement Joint Powers Board. Mr. Daigle holds a Bachelor's Degree in Design (Architectural Studies) from Arizona State University and a Master's Degree in Architecture from the University of Colorado at Denver. Brandon is also the DDA Infrastructure Committee Chair.
Term Expires
6/30/2019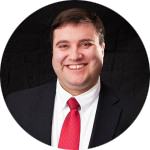 Nicholas Grooms
CPA | Grooms & Harkins, PC DDA Board Treasurer
Mr. Grooms was born and raised in Casper. He holds a Bachelor's Degree in Accounting from the University of Wyoming and a Master's Degree in Professional Accountancy from the University of Texas. He is a CPA and Shareholder at Grooms & Harkins, PC where he provides audit, tax and consulting services to small businesses and non-profits throughout Wyoming and Colorado. Mr. Grooms also serves on the Board of Directors of CAEDA, the Wyoming Society of Certified Public Accountants, and the University of Wyoming College of Business Advisory Board.
Term Expires
6/30/2020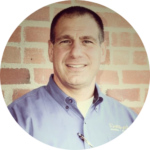 Peter Fazio
Owner | Eggington's DDA Board Secretary
Peter is an accomplished Restaurant Executive, skilled at achieving breakthrough results with business partners at all levels. Peter has a proven track record in supporting and influencing corporate and franchise business entities through his ability to optimize resources to maintain operational compliance, while driving top line sales and profit. Pete's enthusiasm for a vibrant and successful downtown is on display daily through his efforts at Eggingtons. Pete and his wife, Amber, moved to Casper in 2009 with their three children.
Term Expires
6/30/2022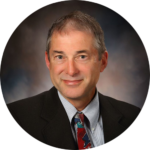 Charlie Powell
Council Member | Ward II City of CasperDDA Board Member
Charlie Powell has served on City Council and represented Ward II since July of 2011. He works as a psychologist and Program Manager at the Central Wyoming Counseling Center, a position he has held for approximately 23 years. He lives in Casper with his wife, Loraine, who teaches kindergarten at St. Anthony Tri-Parish School. Charlie has two sons who are currently enrolled in college. His interests include family activities, travel softball and competitive track and field.
Term Expires
6/30/2021

Sona Rummel
Owner | Absolute Fitness and Commissary Mall
DDA Board Member
Sona maintains hands-on involvement as an owner/ fitness instructor at Absolute Fitness. She is a partner in ownership of The Commissary Mall and additional downtown property. Ms Rummel received her bachelor of science degree in Kinesiology from the University of Utah. She is involved as a board member for the Casper Family YMCA and a volunteer for the Casper Humane Society. Ms. Rummel is a member of the DDA MARCOM Committee.
Term Expires
6/30/2019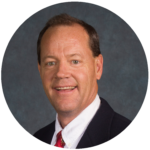 Critter Murray
DDA Board Member
Christopher (Critter) Murray is a fourth generation Wyomingite, born and raised in Cheyenne.  He graduated from the University of Wyoming (B.S., Geology) and began his career in the energy industry in Cody, exploring for oil and gas for Marathon Oil. Critter held numerous assignments with Marathon across the US in all sectors of the industry. In 1998 Critter took advantage of an opportunity to return to Wyoming and considers himself extraordinarily blessed to have been able to establish roots in Casper over the past 20 years, raising his family and becoming intimately involved in local and state issues in a place that he loves.
Critter's recent involvement in community activities includes serving on the Board of Directors for Cowboy Joe Club, the City of Casper Leisure Services Advisory Board, and Kindness Wyoming.  He has graduated from Leadership Wyoming (Class of 2017) and the Casper Citizen's Academy.  He is an active member of St. Patrick's Catholic Church, where he serves on the Finance Council.
Critter enjoys outdoor activities, has a busy family life, and passionately supports UW athletics.  He and Judy, his wife of 32 years, have four children – Christopher Jr., Sam, Sally, and Ned.
Term Expires
6/30/2021

Will Reese
Attorney | Williams, Porter, Day & Neville, P.C.
DDA Board Member
Will is an energy attorney and shareholder at Williams, Porter, Day & Neville, P.C. and received his Juris Doctor from the University of Wyoming in 2011. Will's wife Donna and mother-in-law Maureen Hembree own Dsasumo, a downtown Thai restaurant. As a lifelong Casper resident with strong ties to the Downtown Casper area Will has a vested interest in helping to facilitate the development of Casper's downtown community. Along with his position on the DDA Will is a member of the Casper College Booster Club Board.
Term Expires
6/30/2020
Trudi McMurry Holthouse
Executive Director | McMurry Foundation
DDA Board Member
A long-time Casper resident, Trudi is known for her enthusiasm and vision. She has a gift for bringing people together to achieve results. She is committed to extending the growth and beautification of Casper's downtown and excited to participate in its resurgence. In addition to the DDA, Trudi serves on the Child Development Center Board. She has a fantastic family that works every day to build a better Wyoming.
Term Expires
6/30/2019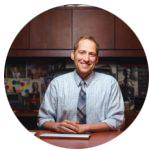 Shawn Houck
Owner AdBay | DDA Board Member
A lifelong Casper resident, Shawn Houck graduated from the University of Wyoming with an English degree and a passion for storytelling, media and entrepreneurship.  Shawn is the owner of several downtown-based businesses, including the Adbay advertising agency and Oil City News.  He is also co-owner at Frontier Brewing Company, a craft brewery located in the heart of downtown Casper.  Through his service on the Downtown Development Association board, Shawn hopes to help build a community that will attract and sustain more entrepreneurs in the heart of Wyoming.  In his free time, Shawn can often be found running a nearby trail or enjoying a community event with his family.
Tim Schenk
Senior Project Architect GSG Architecture | DDA Board Member