FOR IMMEDIATE RELEASE
Contact: Leslie Blythe, 307.259.6904
Casper's Downtown Development Authority Receives Donation
From Rocky Mountain Power Foundation
A $10,000 grant from the Rocky Mountain Power Foundation will assist with the Downtown Development Authority's continued work on the David Street Station, an outdoor public place in the heart of Casper.
"Rocky Mountain Power and their charitable Foundation truly are partners in our great community. We are honored to accept this generous donation and eager to reinvest it back into the community through what is truly a civic project – David Street Station. We can't thank Rocky Mountain Power and their Foundation enough for believing in us, our project, and our amazing community here in Casper" said Kevin Hawley, Director of the DDA.
"We are pleased to support the Downtown Development Authority with this donation from our Foundation," said Leslie Blythe, Rocky Mountain Power regional business manager. "As part of this community, Rocky Mountain Power is grateful for all the work the program does in the Casper area."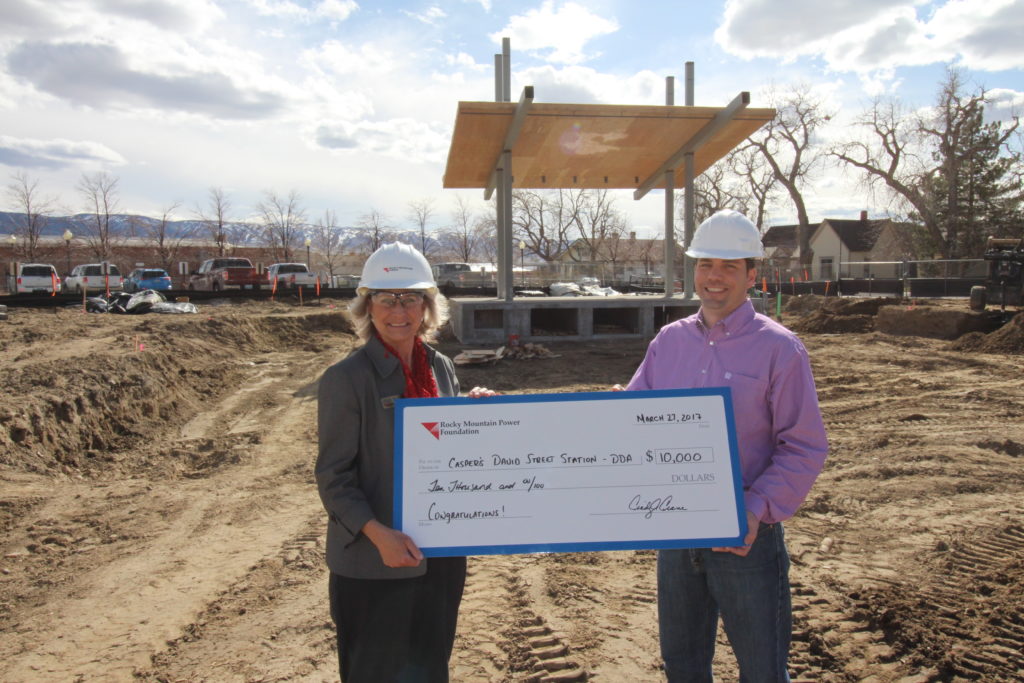 About David Street Station:
David Street Station, an outdoor civic space in the heart of downtown Casper, is currently under construction. Phase I construction, which includes a band shell, walkways, lighting, and landscaping, is set to be completed in August 2017. Phase II construction is set to begin in the summer of 2017 and will feature a free splash pad, pop up performance area, vendor space, restrooms, and observation deck. David Street Station will offer free community activities, open and accessible to all, in a safe, clean, and beautifully maintained facility. Common sights will be children giggling as they run through the community splash pad or families sitting together on a blanket enjoying one of the many free community movie nights. Additional activities will include Live Performances, Festivals, Community Fundraisers, and a Farmers Market.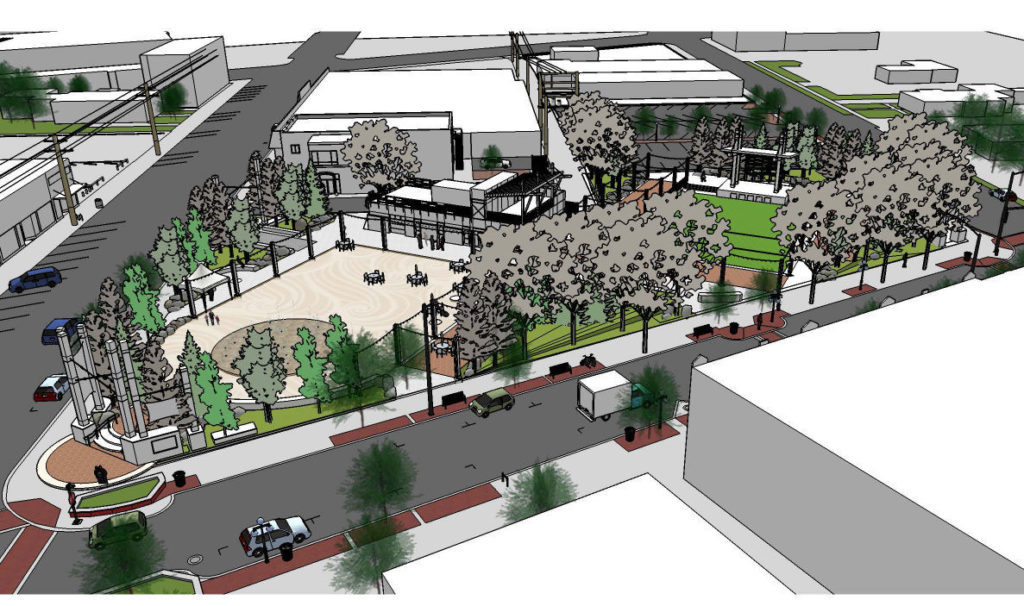 About the Rocky Mountain Power Foundation:
The Rocky Mountain Power Foundation is part of the PacifiCorp Foundation, one of the largest utility-endowed foundations in the United States. The foundation was created in 1988 by PacifiCorp, an electric utility serving 1.8 million customers in six Western states as Rocky Mountain Power (Utah, Wyoming and Idaho) and Pacific Power (Oregon, Washington and California). The foundation's mission, through charitable investments, is to support the growth and vitality of the communities served by Pacific Power and Rocky Mountain Power. For more information, visit www.rockymountainpower.net/foundation.